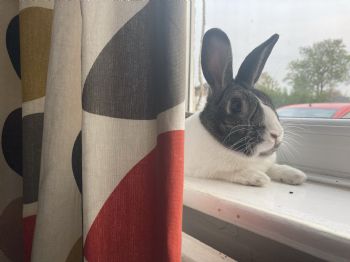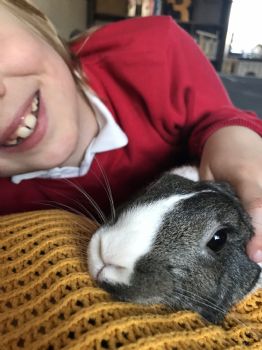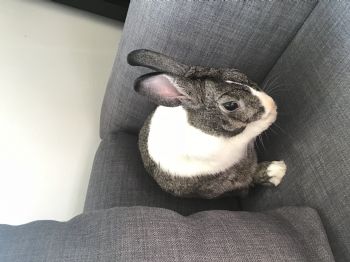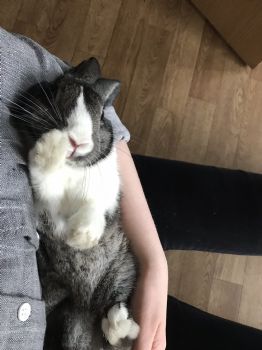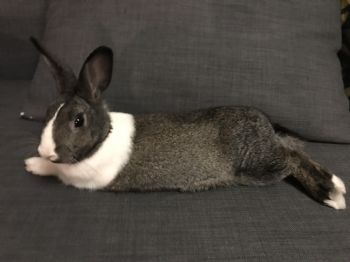 Charlie
Age: 6
Breed: Dutch
Sex: Male (Neutered)
Location: Greater Manchester
Bonded: No
Vaccinated: Yes
Date Added: 12/09/2021
Last Update: 12/09/2021
More about Charlie:
Description: funny and friendly 6 year old grey and white Dutch Rex. Charlie was rescued 5 years ago and me and my son took him in to live with us from the RSPCA. My partner is allergic to rabbits and will be moving in so we are sadly having to find Charlie a new home.
General health: Charlie is in really good health, has had regular veterinary check ups and never needed anything more than a claw trim!
Temperament: Charlie is lively, he loves to run about and explore. He also loves cuddles and will happily sit in my arms for hours or go to sleep on me whilst Iím watching tv. Heís not shy at all and will chase about around my feet playing so I have to be careful not to trip over him!
Type of home wanted: Charlie is a single bunny who has lived in the house with me and my son for the last 5 years. He could live in a hutch (I have a two floor hutch which can be taken if needed) but we have foxes in our garden so would not work for us. He is toilet trained so he only goes to the toilet in his litter tray. He doesnít bite but will scratch if he feels cornered so smaller children would need to be supervised with him.
How to Adopt this Rabbit
Charlie is being rehomed by a private individual. For more information please contact:
Rose Hastings
26 Thurlwood Ave
M20 1dQ

Tel: 07540541046
Email: rosehastings@hotmail.com
› View all rabbits