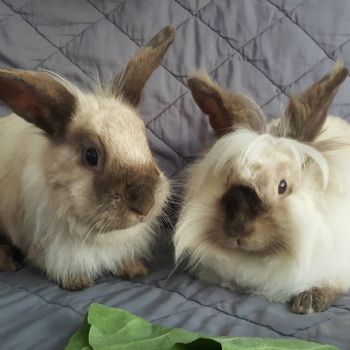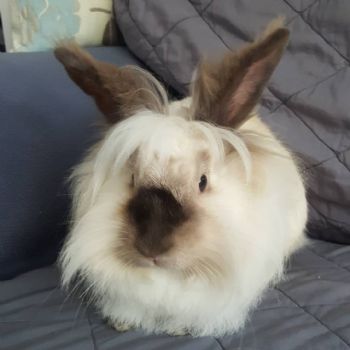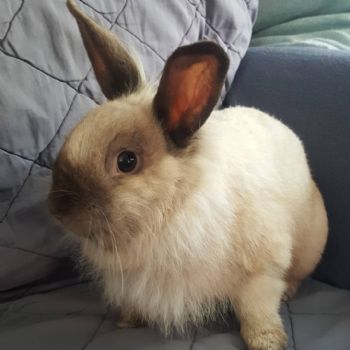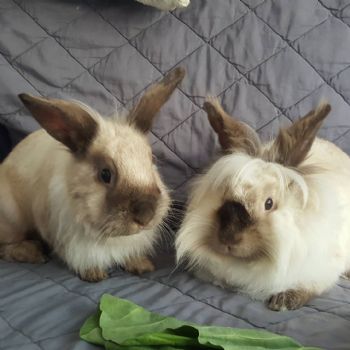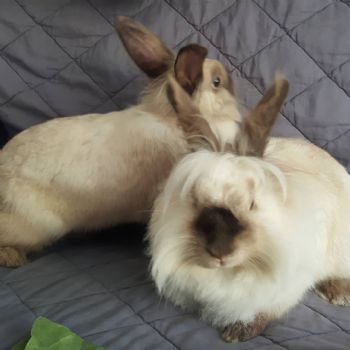 Amber & Willow
Age: 1
Breed: Lionhead
Sex: Female (Neutered)
Location: Cheshire
Bonded: No
Vaccinated: Yes
Date Added: 30/09/2020
Last Update: 08/04/2021
I've been waiting 7 months for a home!
More about Amber & Willow :
Meet our very beautiful Willow and Amber. Willow and Amber we believe are sisters around a year old. They came into our care via the RSPCA inspectorate from a multi animal household.

Willow is the fluffier of the 2, Amber has the darker face. Both girls were quite shy when they arrived in our care, they are slowly coming round and are now loving the space and freedom in their foster home. Willow and Amber are great with their litter training. They love their hay! Willow especially loves lots of toys to chuck around.

Willow and Amber have both been health checked by a rabbit savvy vet, they have both been neutered, fully vaccinated and microchipped and ate ready to find their forever home together.

If you want to know more please email our volunteer small animals coordinator Jo via rspca.alt.cheshire.smallanimals@gmail.com.
How to Adopt this Rabbit
Amber & Willow is being rehomed through a rescue. For more information or to enquire about adoption please contact:
RSPCA Altrincham Cheshire Branch
Cheshire

Tel: 01612862503
Email: rspca.altrincham.cheshire@googlemail.com
Website: http://www.rspca-altrincham-cheshire.org.uk› View all rabbits