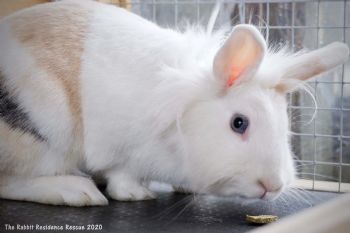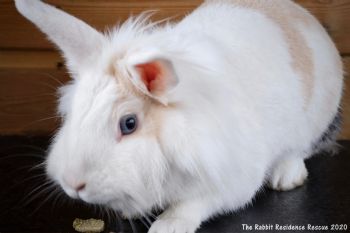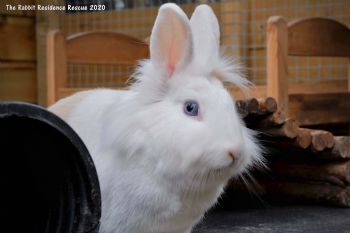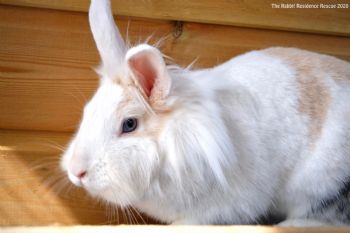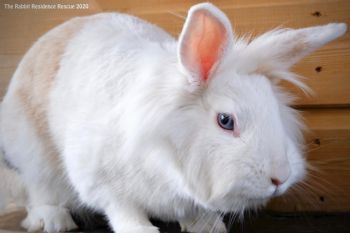 Sasskia
Age: 1
Breed: Lionhead
Sex: Female (Neutered)
Location: Hertfordshire
Bonded: No
Vaccinated: Yes
Date Added: 27/03/2020
Last Update: 20/05/2020
More about Sasskia:
Sasskia
Sex: Doe - spayed
Date of birth: March 2019
Description: Lemon, black and white lionhead with blue eyes
Date in: 14/03/2020
Special needs: None

Beautiful Sasskia was returned to the pet store she originally came from who rehoused her. Sasskia was not spayed and like many unneutered rabbits started to exhibit hormonal behaviour so she was offered for rehoming online, when her owners couldn't rehome her they threatened to set her free so she came to us. Sasskia is a sweet girl who loves space and being high up.

There is a suggested donation amount of £50 per rabbit, which includes a vet check and delivery to their new home. All our rabbits are fully vaccinated (including against vhd2) and neutered prior to homing. Rehomings are subject to home checks and meeting Rabbit Residence's minimum housing requirements of 60 square feet of predator proof space. We are based near Royston, Herts, and rehome within a 2 hour driving distance.
How to Adopt this Rabbit
Sasskia is being rehomed through a rescue. For more information or to enquire about adoption please contact:
The Rabbit Residence Rescue
Great Chishill, Nr Royston
Hertfordshire

Email: rabbit_residence@hotmail.com
Website: http://www.rabbitresidence.org.uk/› View all rabbits

Details: The Rabbit Residence Rescue is a sanctuary for rabbits only in Great Chishill, Herfordshire. Please contact Caroline directly if you are interested in helping with the rescue or adopting rabbits.