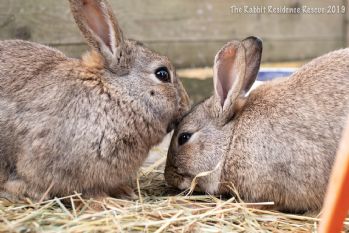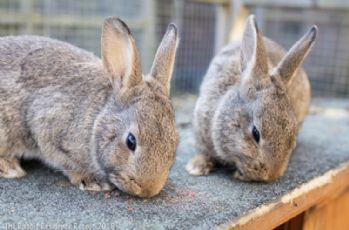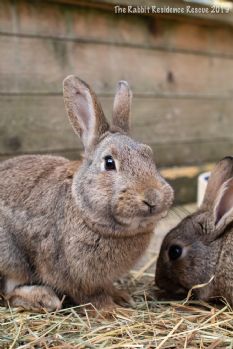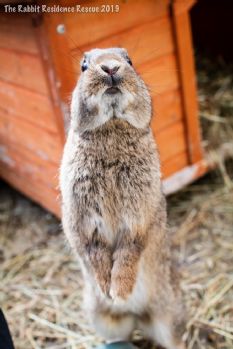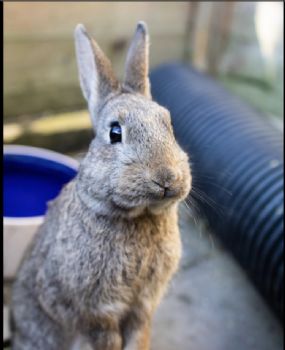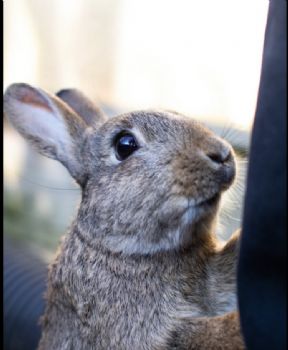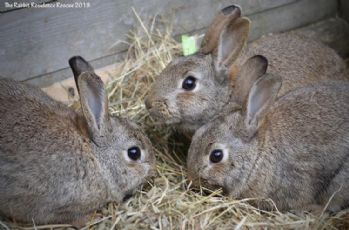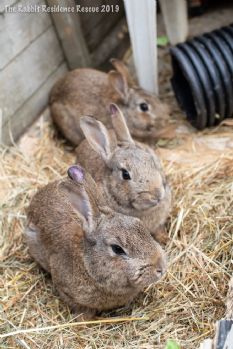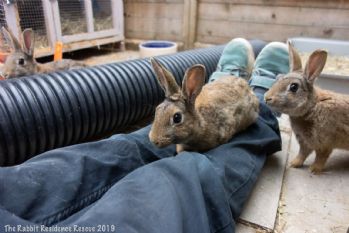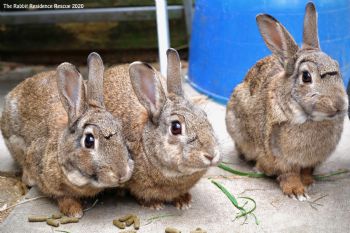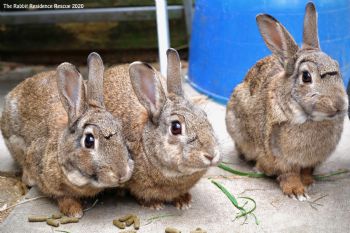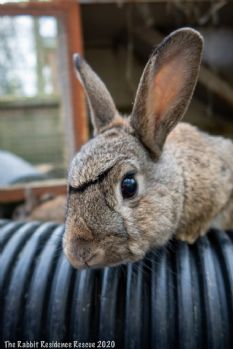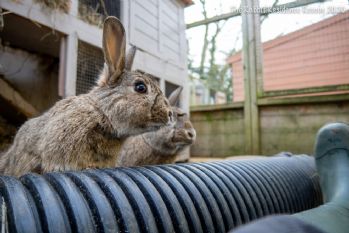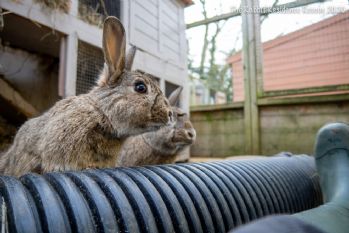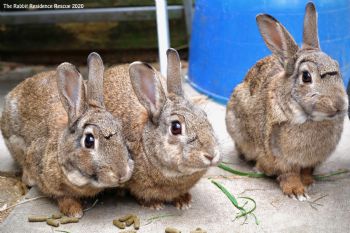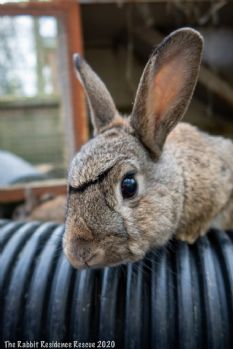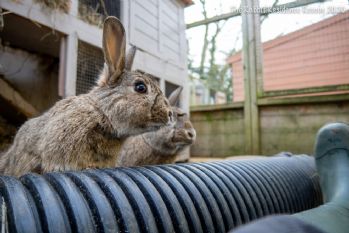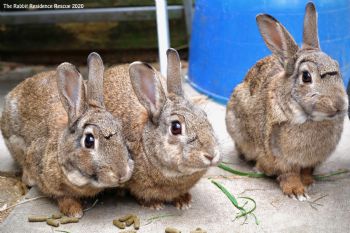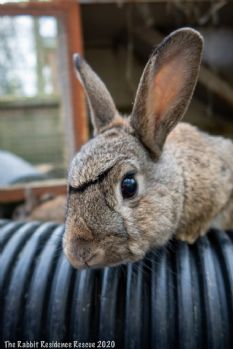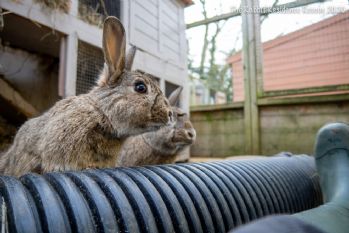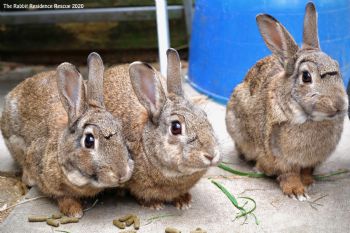 Bran, Khaz & Skop
Age: 1
Breed: Small
Sex: Male (Neutered)
Location: Hertfordshire
Bonded: No
Vaccinated: Yes
Date Added: 29/03/2019
Last Update: 07/07/2020
I've been waiting 16 months for a home!
More about Bran, Khaz & Skop:
Bran, Khaz & Skop
Sex: Bucks - neutered
DOB: 17/10/2018 (Born at Rescue)
Description: agouti wild rabbit cross
Date in: 17/10/2018
Special needs: none

The boys mum, Larka came to us as she was found straying in a local village by a former adoptee.On 17th October Larka gave birth to six half wild babies, Bran, Khaz and Skop are her three sons, they're almost identical to look at but have very different characters.
They're curious and mischievous and never fail to make you smile. Happy to be stroked and hand fed once they get to know you, these three will need a spacious, secure outdoor home with lots and lots of enrichment as they're very intelligent. Although like most rabbits they prefer not to be held but they happily climb all over you if you sit in their enclosure
There is a suggested donation amount of £50 per rabbit, which includes a vet check and delivery to their new home. All our rabbits are fully vaccinated (including against vhd2) and neutered prior to homing. Rehomings are subject to home checks and meeting Rabbit Residence's minimum housing requirements of 60 square feet of predator proof space. We are based near Royston, Herts, and rehome within a 2 hour driving distance.
How to Adopt this Rabbit
Bran, Khaz & Skop is being rehomed through a rescue. For more information or to enquire about adoption please contact:
The Rabbit Residence Rescue
Great Chishill, Nr Royston
Hertfordshire

Email: rabbit_residence@hotmail.com
Website: http://www.rabbitresidence.org.uk/› View all rabbits

Details: The Rabbit Residence Rescue is a sanctuary for rabbits only in Great Chishill, Herfordshire. Please contact Caroline directly if you are interested in helping with the rescue or adopting rabbits.