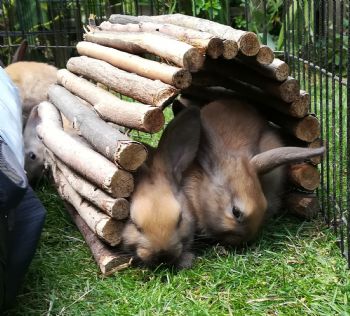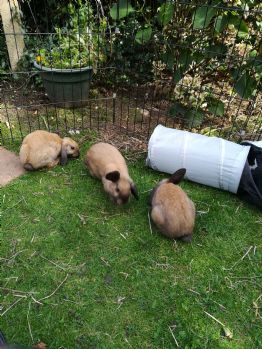 Baby Rabbits
Age: < 1
Breed: Mini Lop x Medium
Sex: Female (Neutered)
Location: Nottinghamshire
Bonded: No
Vaccinated: Yes
Date Added: 16/05/2018
Last Update: 10/08/2018
More about Baby Rabbits :
We have 6 baby rabbits, 13 weeks old, who are looking for new homes.

We are looking for homes that are prepared to take a pair, as we don't want to split them up. They will need to either be indoor house rabbits with their own room/enclosure or free range. If outdoor rabbits they will need to have a hutch or shed with an attached run. This space must be a minimum of 6ft x 10ft or equivalent.

Please only apply if you can meet the above housing requirements. Adoption donation is £50 per rabbit, vaccinations included and neutering once old enough. All rabbits must be neutered at 4-6 months old as it is a condition of adoption. We will work with you to get this done, no extra cost.


How to Adopt this Rabbit
Baby Rabbits is being rehomed through a rescue. For more information or to enquire about adoption please contact:
Cassie
Thorneywood, Nottingham

Email: inquiries@starrescuenottingham.co.uk
Website: http://www.starrescuenottingham.co.uk› View all rabbits