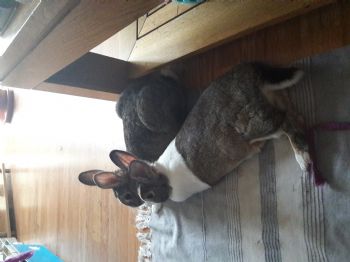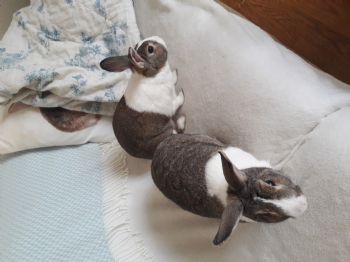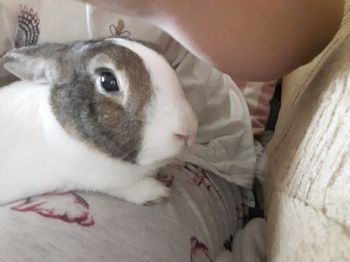 Puffin and Ash
Age: 7
Breed: Dutch
Sex: Male (Neutered)
Location: Middlesex
Bonded: No
Vaccinated: Yes
Date Added: 14/11/2018
Last Update: 15/11/2018
More about Puffin and Ash:
Description: two beautiful brothers who are healthy, playful and funny, as well as being gentle and friendly.
General health: very good health.
Temperament: Ash is less confident than Puffin, who comes lolloping up to you for a chin stroke, but he'll still come and nudge you on the foot and allow you to pick him up or stroke him. He's very playful and happy, as is his brother Puffin who loves a good hug and tug at your sock!
Type of home wanted: the boys are indoor bunnies so this would have to be the same at their new home. They need lots of opportunities to run free range or in a pen. So someone who understands rabbits and how to bunny proof their home etc is needed.
How to Adopt this Rabbit
Puffin and Ash is being rehomed by a private individual. For more information please contact:
Emma
8 Darwin House, 77 Magnetic Crescent
EN3 7FP

Tel: 07906574150
Email: e-v-dawson@hotmail.co.uk
› View all rabbits