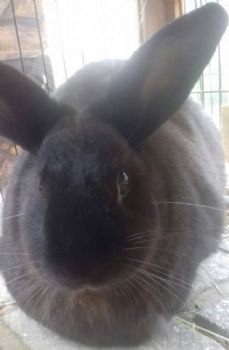 Bonnie
Age: 4
Breed: Medium
Sex: Male (Neutered)
Location: Northamptonshire
Bonded: Yes, see below.
Vaccinated: Yes
Date Added: 12/09/2018
Last Update: 12/09/2018
More about Bonnie :
Bonnie is 4 years old, neutered male. He is fully vaccinated. Bonnie is a very friendly boy who loves cuddles and attention. He is litter trained. Bonnie is used to other pets and children
Bonnie must be rehomed with: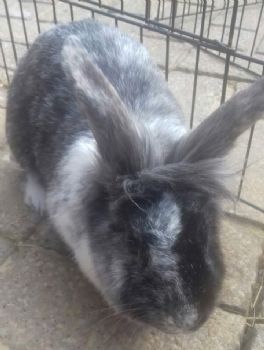 Bella
Age: 3
Breed: Lionhead
Sex: Female (Neutered)
Vaccinated: Yes
Date Added: 14/09/2018
Last Update: 14/09/2018
More Details:
Bella is nearly 3 years old she is a lovely girl who likes attention. She will be neutered and fully vaccinated. She is used to children and other pets.
How to Adopt this Rabbit
Bella is being rehomed through a rescue. For more information or to enquire about adoption please contact:
Emma's Rabbit Rescue
Northamptonshire

Tel: 07914309006
Email: meeko12@sky.com
Website: http://m.facebook.com/EmmasRabbitRescue2006/?ref=bookmarks› View all rabbits