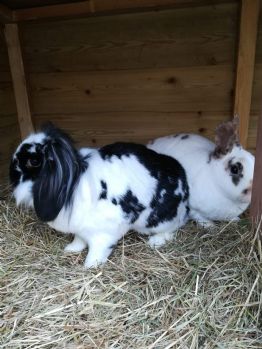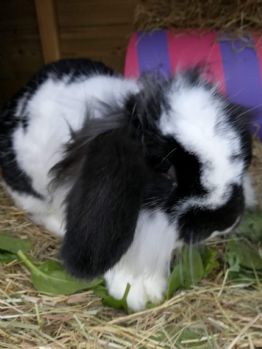 Harley
Age: 4
Breed: Medium
Sex: Male (Neutered)
Location: Wiltshire
Bonded: Yes, see below.
Vaccinated: Yes
Date Added: 19/01/2018
Last Update: 16/05/2018
I've been waiting 4 months for a home!
More about Harley :
Description: sweet
General health: good
Temperament: lovely
Type of home wanted: together
Harley and Dotty both neutered 4 years old. Harley a bit more shy but once he settled he is a funny little character. Dotty is more brave loves her stroke. They do like to be around with people and should be ok with older children. They love each other there is constant grooming and cuddles goes on between them.
If you would like to meet them please contact their foster family on
www.swindonrabbitrescue.org or admin@swindonrabbitrescue.org
You can also find us on Facebook Swindon rabbit rescue

Harley must be rehomed with: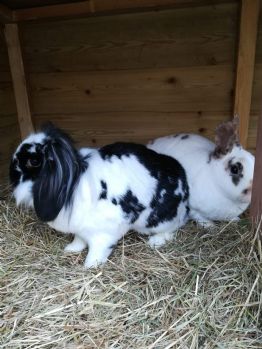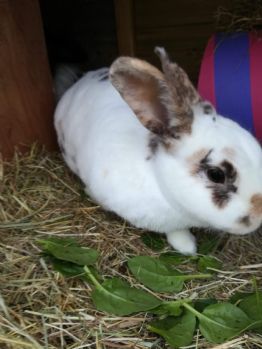 Dotty
Age: 4
Breed: Lionhead
Sex: Female
Vaccinated: No
Date Added: 19/01/2018
Last Update: 16/05/2018
I've been waiting 4 months for a home!
More Details:
Description: sweet
General health: good
Temperament: lovely
Type of home wanted: together
Harley and Dotty both neutered 4 years old. Harley a bit more shy but once he settled he is a funny little character. Dotty is more brave loves her stroke. They do like to be around with people and should be ok with older children. They love each other there is constant grooming and cuddles goes on between them.
If you would like to them please contact their foster family on
www.swindonrabbitrescue.org or admin@swindonrabbitrescue.org
You can also find us on Facebook Swindon rabbit rescue
How to Adopt this Rabbit
Dotty is being rehomed through a rescue. For more information or to enquire about adoption please contact:
Swindon rabbit rescue
20 maple grove pinehurst swindon
sn2 1sa

Email: Admin@swindonrabbitrescue.org
Website: http://www.swindonrabbitrescue.org › View all rabbits