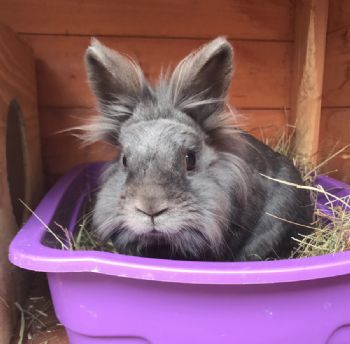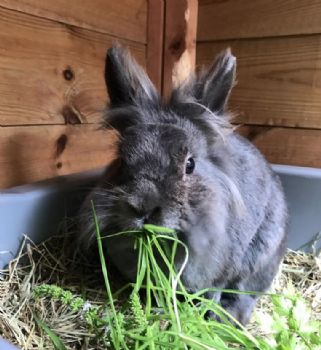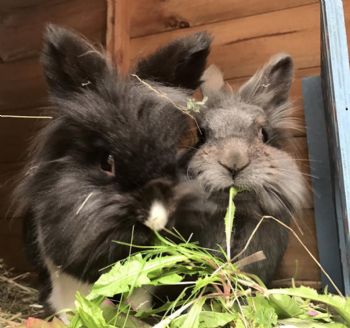 Baldrick
Age: 3
Breed: Lionhead
Sex: Male (Neutered)
Location: Sussex West
Bonded: Yes, see below.
Vaccinated: Yes
Date Added: 15/09/2017
Last Update: 11/10/2017
More about Baldrick:
Baldrick is a quiet, calm boy who doesn't mind a stroke or two. He, and his wifebun Rosie, would benefit from a quiet home preferably as house rabbits

Due to having an over-bite he has had his front teeth removed but can eat hay, nuggets and all other things as easily as the next. However he can't gnaw or take a bit out of something (a great plus for a house rabbit!) so any bigger veggie, such as carrots or broccoli will need to be cut up small for him.
Baldrick must be rehomed with: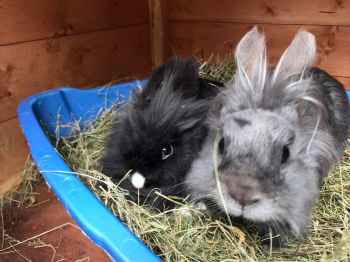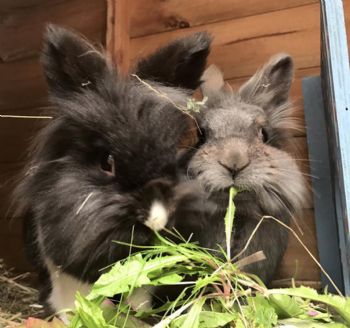 Rosie
Age: 3
Breed: Lionhead
Sex: Female (Neutered)
Vaccinated: Yes
Date Added: 15/09/2017
Last Update: 11/10/2017
More Details:
Rosie is a sweet, shy girl who needs to be re-homed with her little husbun, Baldrick. As pair they would benefit, and blossom, as house bunnies.
..............................

Please contact us BEFORE you buy housing so we can make sure it is of suitable size for the rabbits.
Our MINUMUM size requirement for outside bunnies is 24 hr access to 60 sq feet of space.
All bunnies are:
-Neutered
-Vaccinated against Myxomatosis/VHD & RHD2
-Microchipped 
There is an adoption fee of £50 per rabbit.  This goes back to help cover the procedures above
How to Adopt this Rabbit
Rosie is being rehomed through a rescue. For more information or to enquire about adoption please contact:
RSPCA Guildford and District Branch
Sussex West
RH14 0TL

Tel: 07825021811
Email: anna.hull@rspca-guildfordanddistrict.org.uk
Website: http://www.rspca.org.uk/local/guildford-and-district-branch/petsearch› View all rabbits