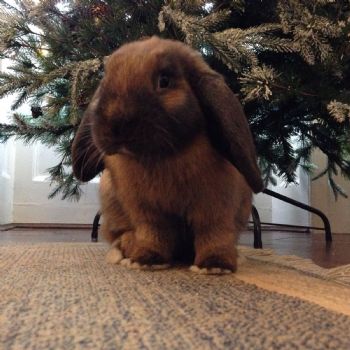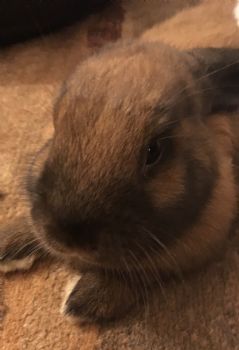 Nutmeg
Age: 1
Breed: Dwarf Lop
Sex: Female (Neutered)
Location: Kent
Bonded: No
Vaccinated: Yes
Date Added: 16/07/2017
Last Update: 16/07/2017
More about Nutmeg :
Description: Inquisitve ,clever , brown bunny, likes to sit on your lap.
General health: Nutmeg had snuffles when she was a baby that needed antibiotic treatment but now she is doing really well with vitamins added to her nuggets .
Temperament: loves to groom us and our cat !
Type of home wanted: indoor home. We got two dwarf lops who were bonded and they have fallen out with each other. The other bunny is so shy we think it would be too traumatic to rehome her but Nutmeg is a very outgoing character and we think she would get on well with a new family.
How to Adopt this Rabbit
Nutmeg is being rehomed by a private individual. For more information please contact:
Rachael Halle-Smith
Barham, , Canterbury
CT46QB

Tel: 07850150803
Email: raehallesmith@yahoo.com
› View all rabbits